Regular price
$56.93 USD
Sale price
$56.93 USD
Unit price
per
Sale
Sold out
Key Points
Hotswap Numpad DIY Kit
Indented Rotary Encoder with Aluminum Black Knob
8 Different Layouts
OLED Screen
FR4 Sandwich Case (FR4 Switch Plate + FR4 Base Plate)
USB-C Port [Elite-C Microcontroller]
From FFKeebs comes the Púca DIY Numpad/Macropad Kit. Inspired by Celtic Folklore, the Púca [Irish for spirit/ghost] were known for their shapeshifting abilities. 
Just like the legend, the Púca DIY KIT is designed to configure to your every need. Whether you need a macro pad for numerous commands or a number pad to complete an excel spreadsheet, this board gives you the layout customization you need to make life easier.
What's Included
The DIY base Kit comes with everything required to build your Púca:
1 x PCB
1 x FR4 Sandwich Case (Switch Plate + Base Plate)
1 x Acrylic Guard / Cover
1 x OLED
1 x Elite-C Microcontroller (USB-C)
1 x Reset Switch
1 x Rotary Encoder
1 x Full Aluminum Black Encoder Knob
25 x Diodes
22 x Kailh Hot Swap Sockets
12 x Screws
6 x Standoffs
4 x Bumpons
The Púca can take between 0-3 2u Stabilizers (based on layout).
Optional Puca Extras:
[not included in base-kit]
Don't want to Solder?
Check out our Púca Soldering Service.
Púca Build Instructions
Written Build Guide by FFKeebs 


Materials

Plate Material: FR4

Guard Material: Acrylic
Shipping

Canada/USA: Flat-Rate and Canada Post Express options available

International: Canada Post International Shipping Available
Specifications

Width: 114 mm
Length: 125 mm
Height: 22mm (w/o knob)
Height: 34mm (w/ knob)
Bumpon Height: 2.16 mm
Angle: Flat
Weight: 226.6 g (Fully Assembled w/ switches and keycaps)
Share
View full details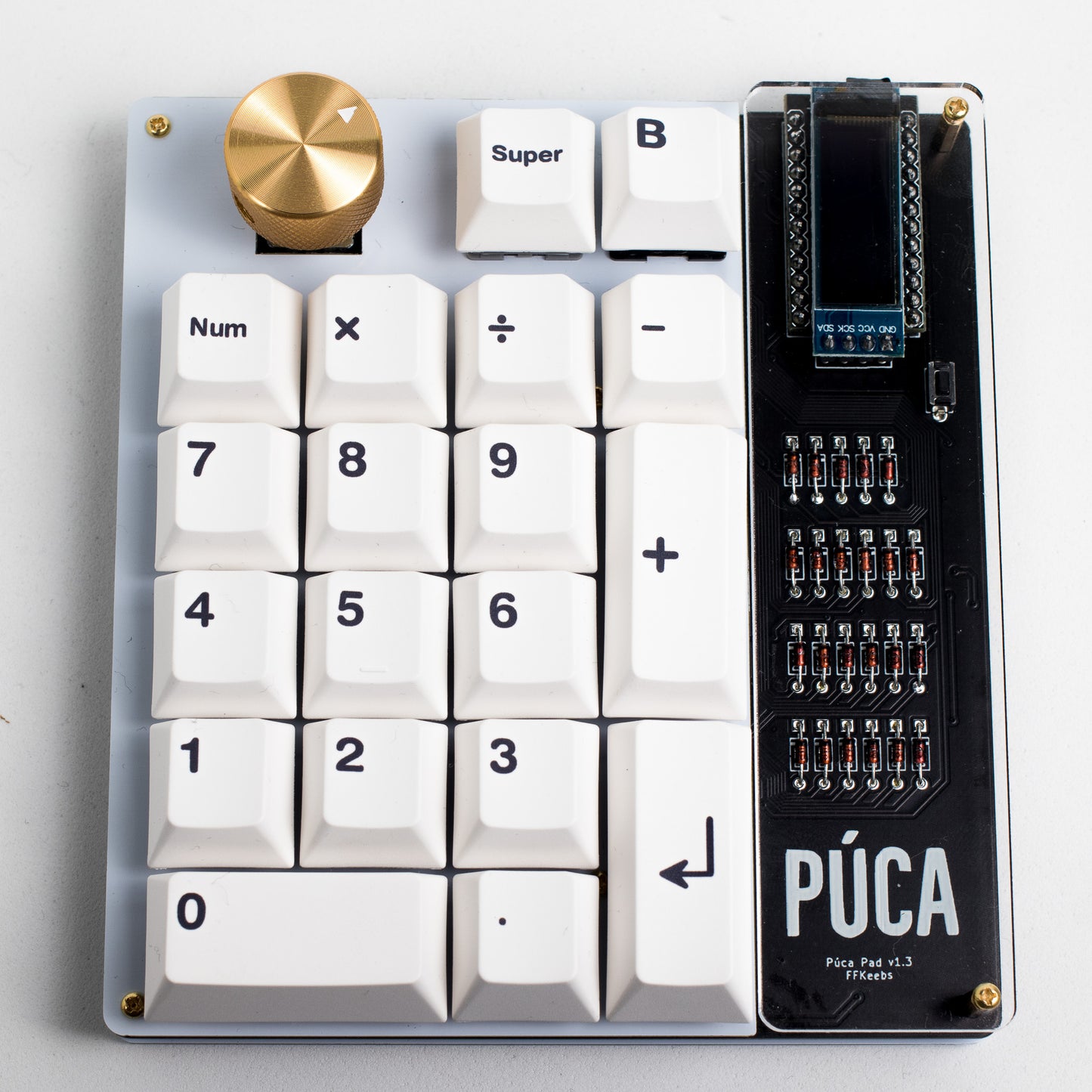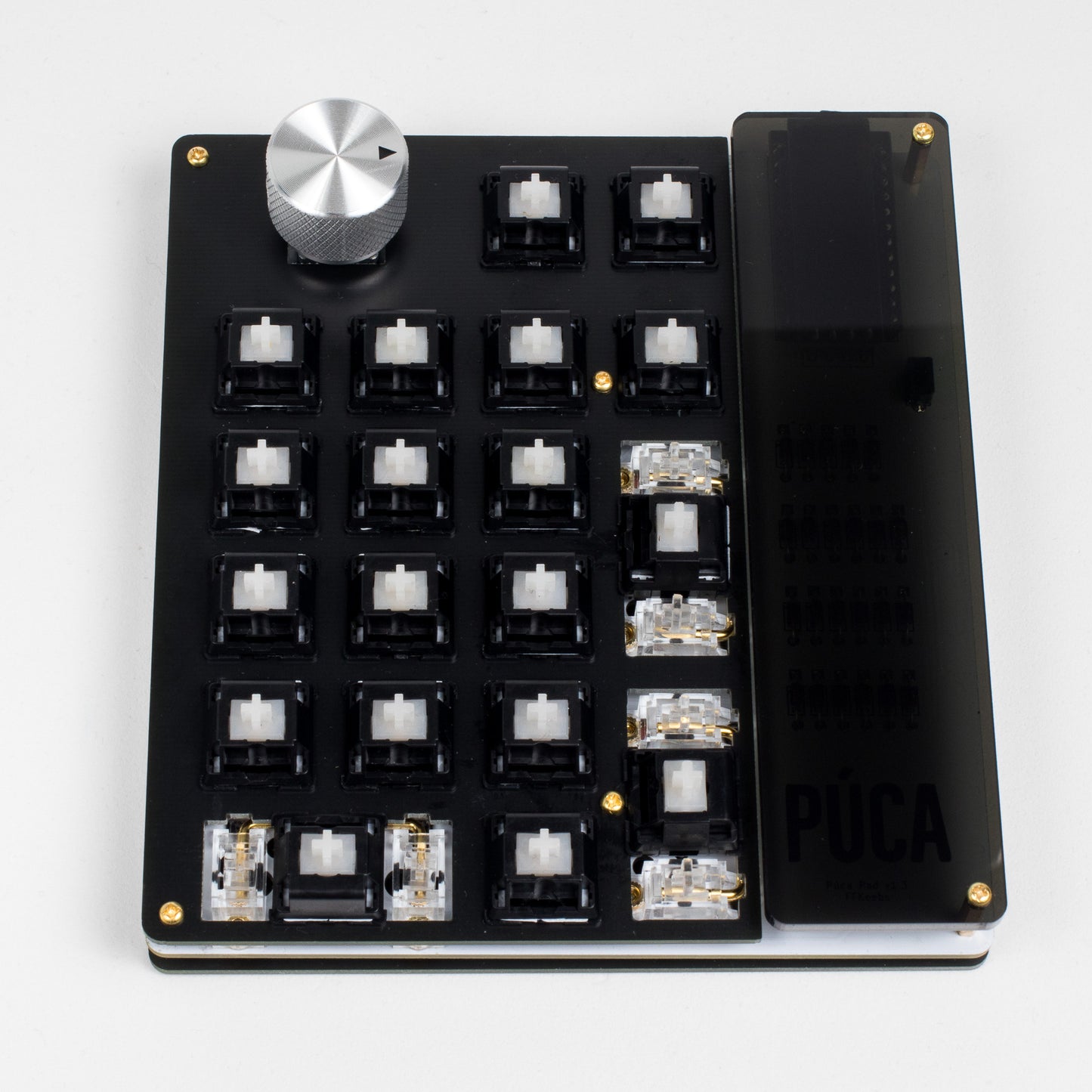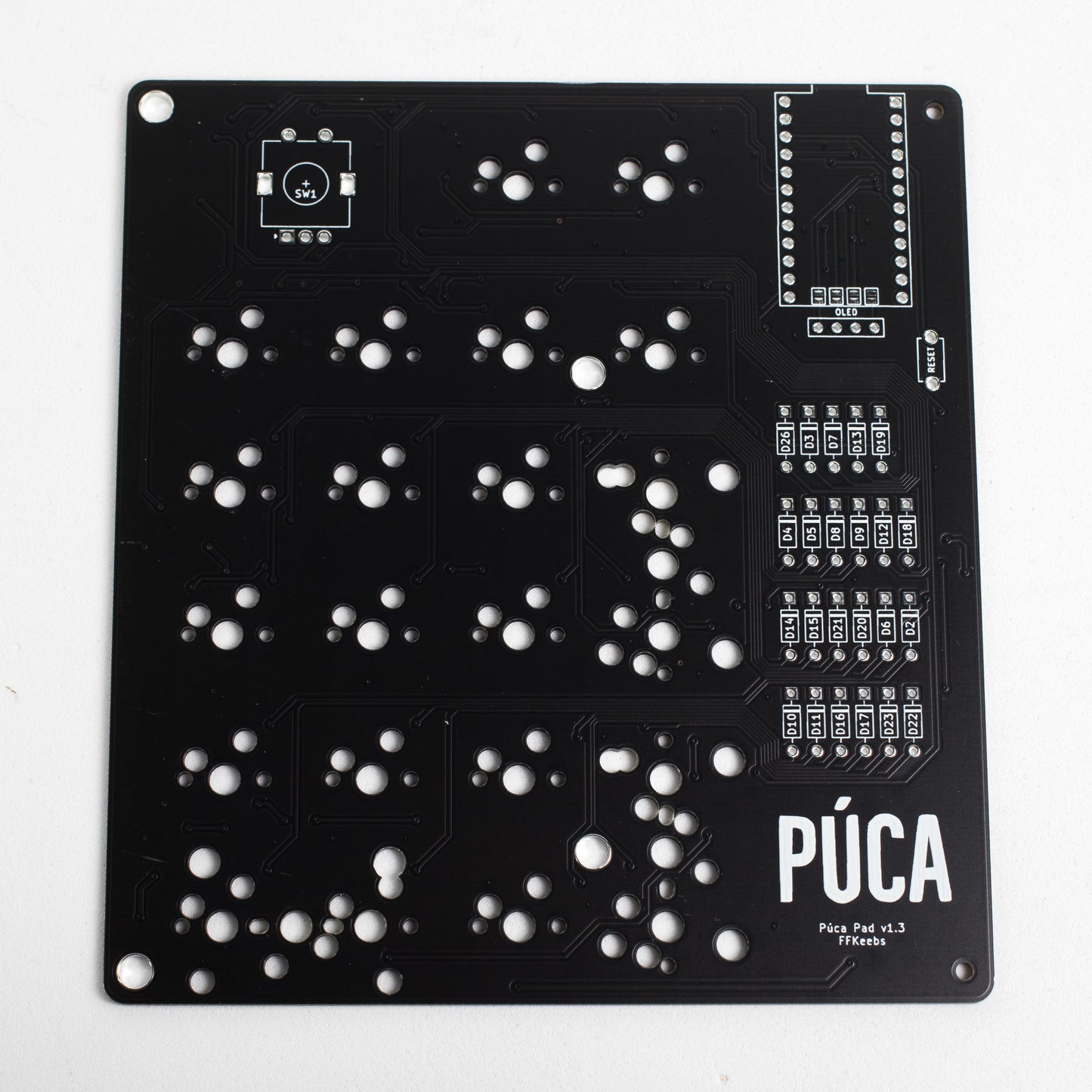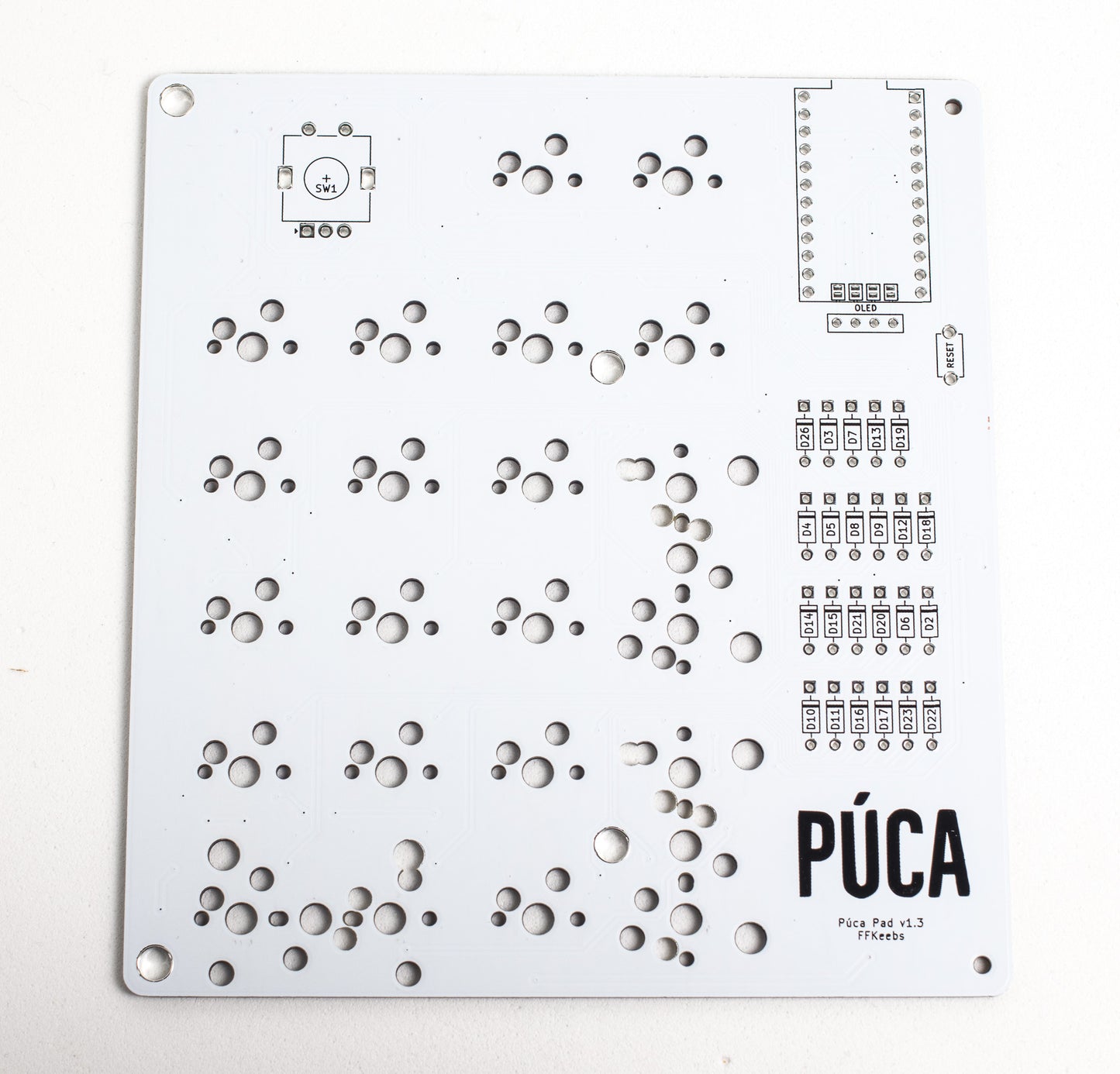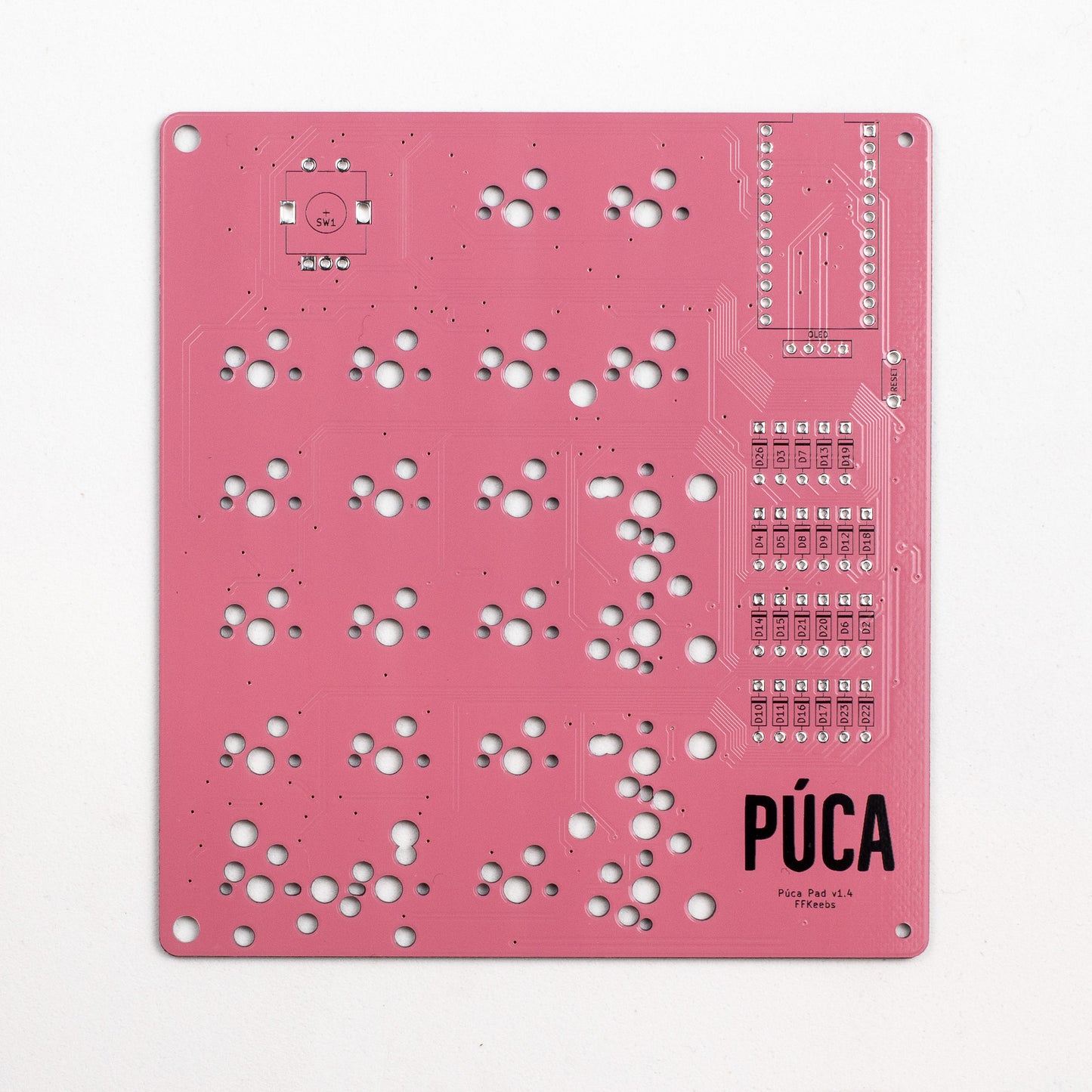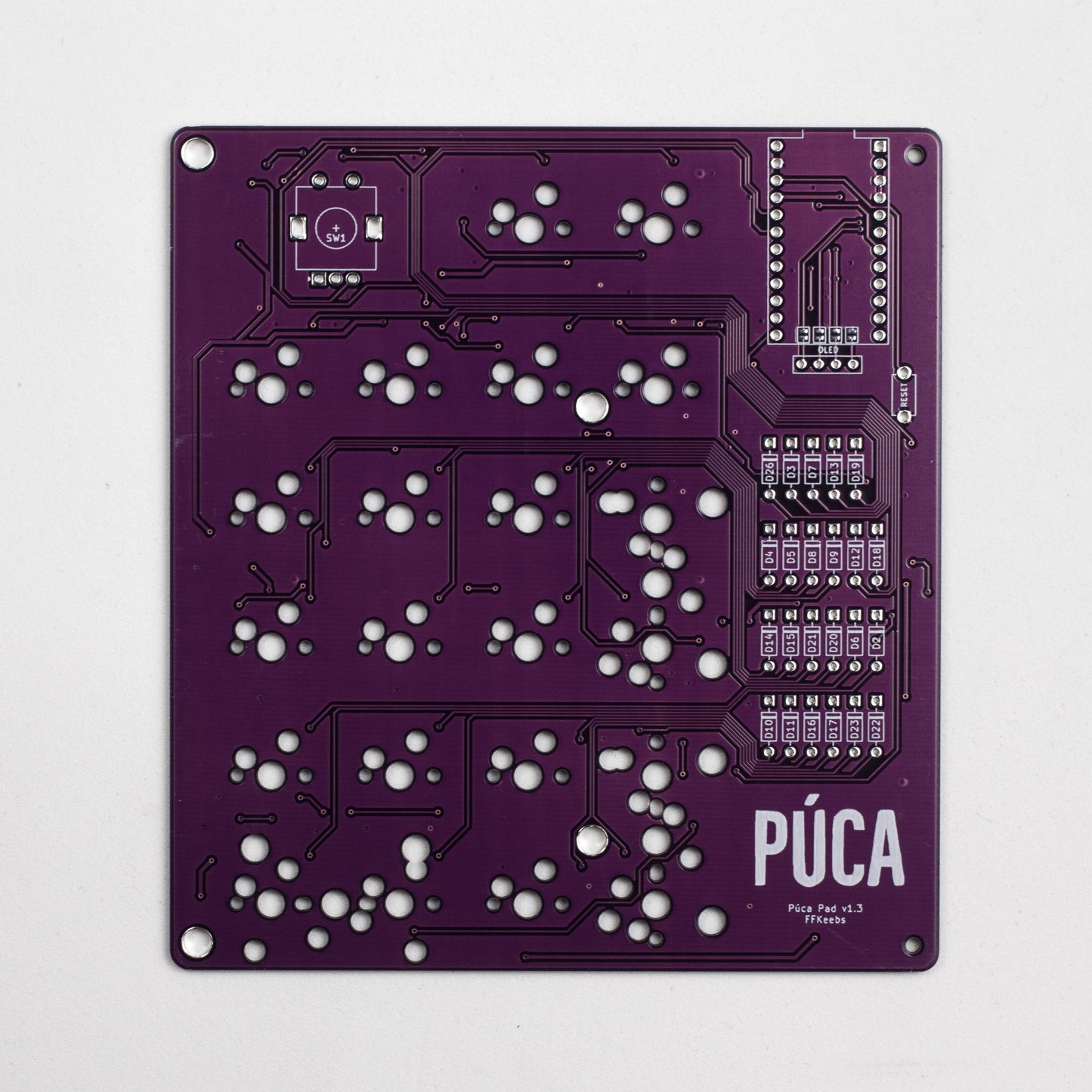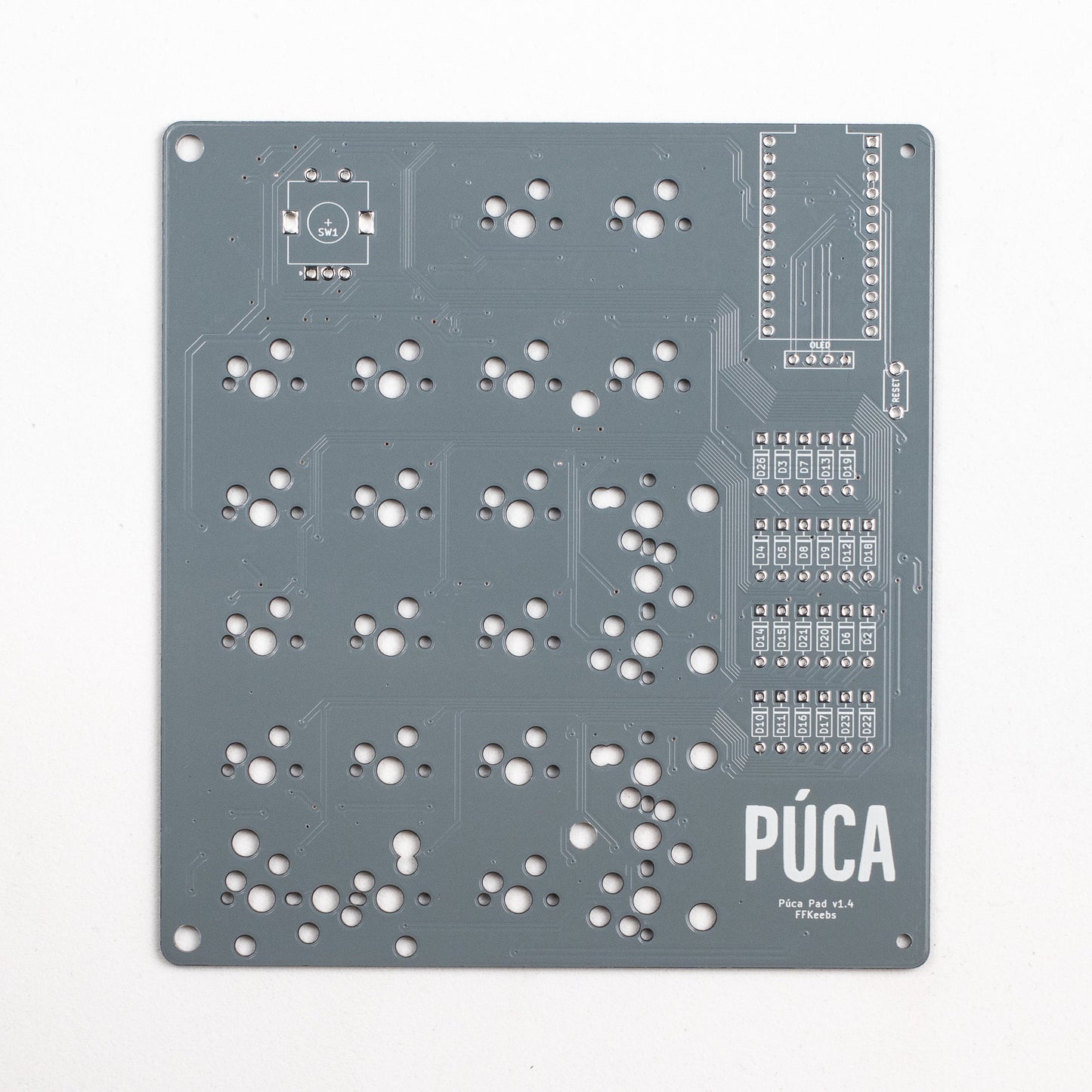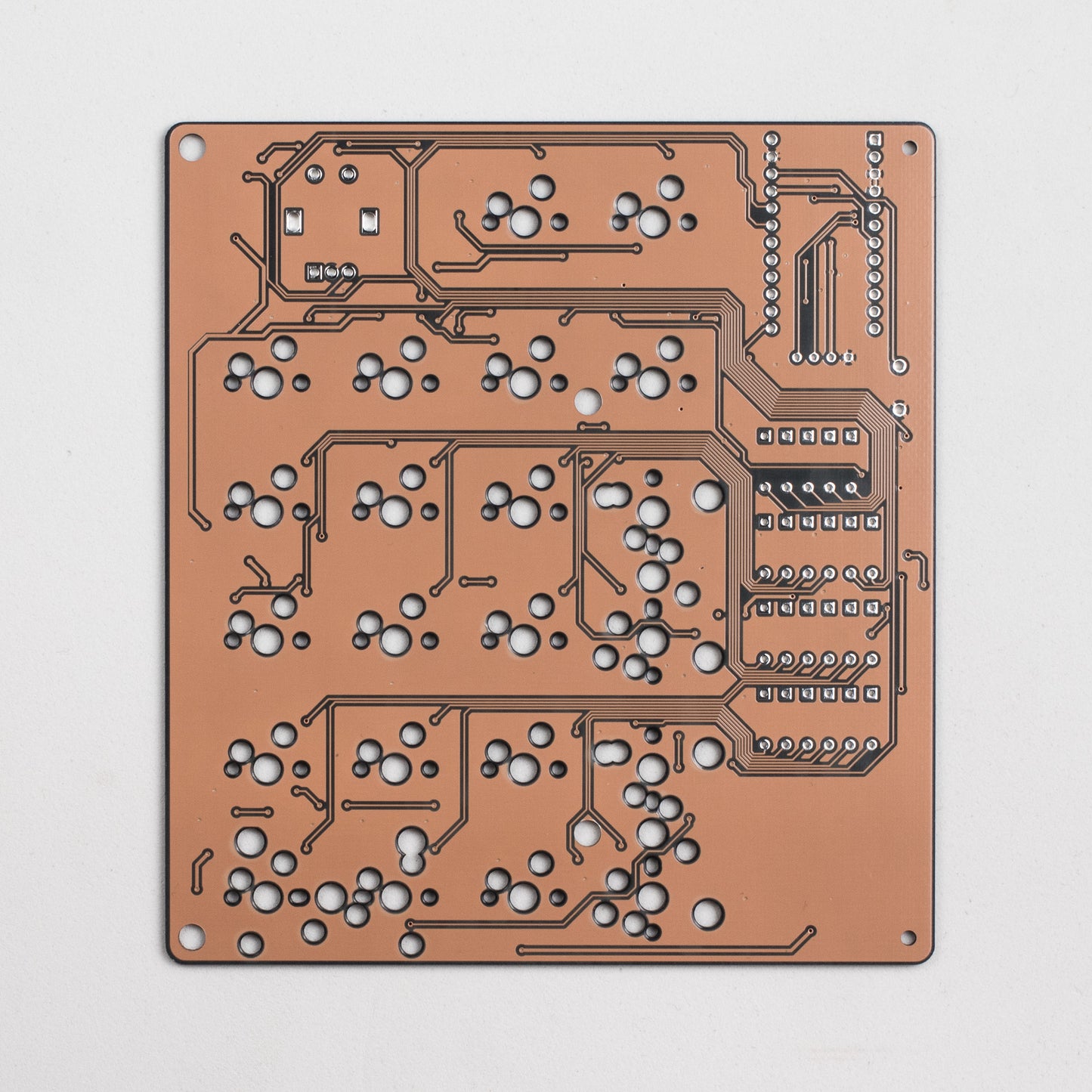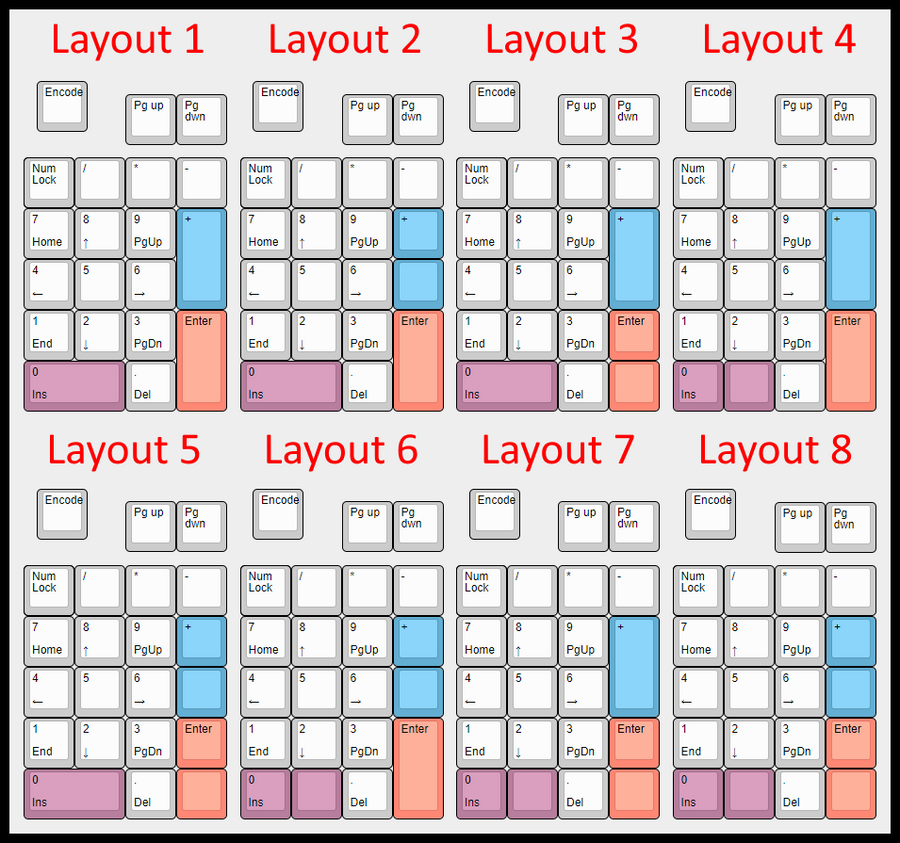 Shape Shifting
The Puca takes on many forms. Choose between a traditional numpad layout, a full stack macro pad, or everything in-between.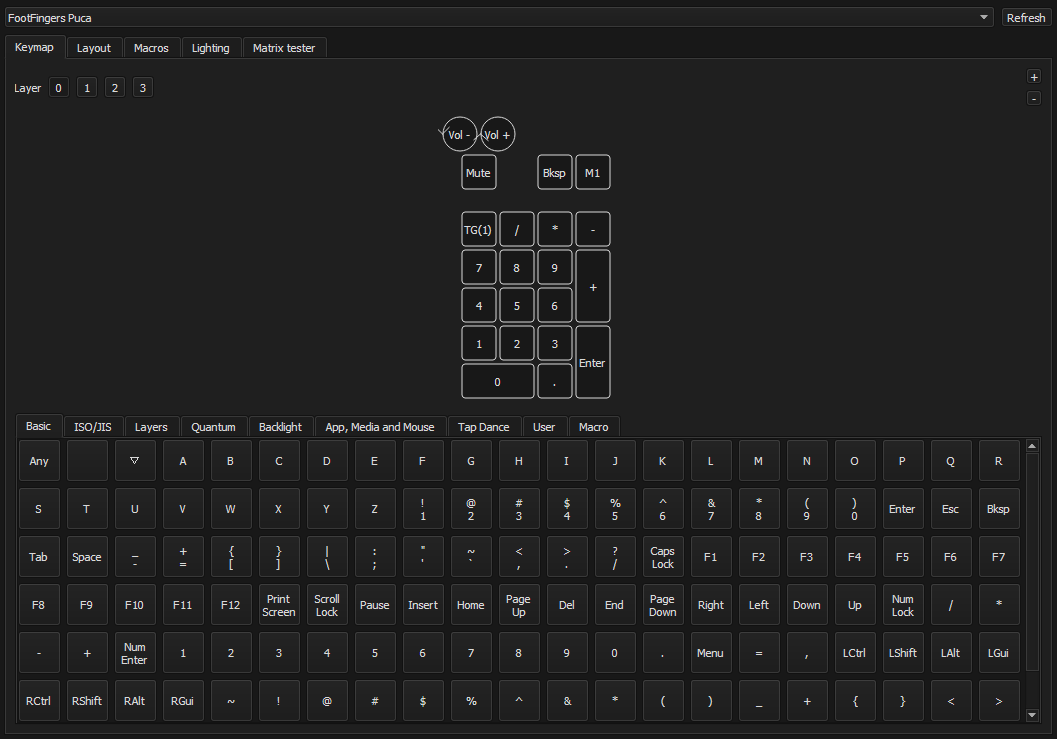 Fully Programmable
Use QMK/ViaL to program the Púca. Create numerous macros and remap your favourite keys.
Don't need volume control? The knob is customizable, too.
Download Links
QMK Toolbox

Download QMK Toolbox. An essential tool for flashing firmware onto microcontrollers.

Download Here

ViaL

Download ViaL. The open-source QMK GUI tool for programming keys, swapping layouts, and changing underglow affects.

Download Here

Puca Build Guide + Firmware

FFKeebs GitHub. Written Build Guide and updated Firmware files can be found here!

FFKeebs GitHub